How we can help you?
Personal nutrition advice and support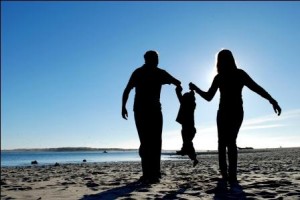 Healthy weight:  Do you want to gain health, energy and feel fantastic?   We will teach you how to nourish your body and feel satisfied without restricting or depriving yourself of your favourite foods – you won't find any fad diets here!  Instead, we will help you to develop healthier eating and lifestyle habits that are enjoyable and sustainable to help you feel great, lose weight – and keep it off!
Weight gain: Need help to gain weight?  We provide advice on the types of food and
develop strategies to help you return to a healthier weight.   
Irritable bowel syndrome:  including the low FODMAP diet
Managing Diabetes and Pre-diabetes: If you are at risk of developing diabetes or have Type II diabetes we can help you understand diabetes and guide you to the foods, the right food portions and lifestyle to help control blood sugar levels and optimise your health.
High cholesterol/High blood pressure: Managing your cholesterol levels and other blood fat levels is one of the most important factors to preventing heart disease.  We provide practical food and lifestyle advice to help lower your risk of heart disease.
Women's health: Endometriosis & Polycystic ovarian syndrome:  We will help you understand PCOS and how to manage the symptoms of PCOS such as insulin resistance, weight gain and help you optimise energy levels.
Nutrition for pregnancy and breastfeeding: Recent research has reinforced the importance of good nutrition during pregnancy.   Learn how to eat well and optimise important nutrients needed during pregnancy such as folic acid, calcium and iron.  After your pregnancy, we can help you to return to a healthier weight safely.
Family & child nutrition: Are you confused by the abundance of nutrition information?  Our dietitians will help you sort the facts from the fiction and put you on the right track to eating well.  We can help guide busy families to eat healthily, help with vegetarian diets, iron deficiency and constipation.
Supermarket tours: Supermarket tours are a fun and interactive way to discover tips and tricks to shopping the healthy way.  On the tour you will learn how to decipher food labels, interpret packaging, make healthier choices, learn how to stretch your food budget as well as ideas for healthy snacks and meals.  They are held for 90 minutes and spaces are limited to 6 people/tour.  Contact us to book your place.  Personalised tours can be arranged.
Residential organisations:  We offer a range of services to ensure the nutritional care needs of your clients are met.  These include: menu auditing and planning; individual nutrition assessments and review for residents with specific nutrition needs such as poor appetite, tube-feeding, dysphagia, weight management, poor wound healing and diabetes; staff in-service or nutrition training on food and nutrition issues.  We offer competitive rates to fit within your budget contraints.  Please contact us for details.
Group education/Nutrition presentations:  Nutrition Professionals are able to present education sessions to groups on a variety of different nutrition topics.  Please contact us to discuss your requirements.